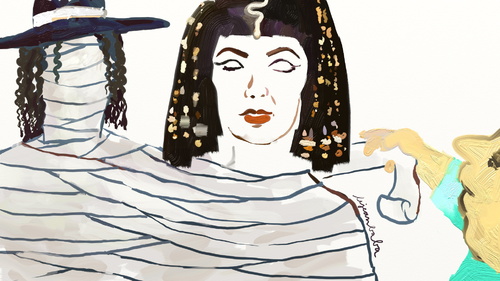 2750
Liz Taylor died and mumified

4
Applause

By
lejeanbaba
on March 23, 2011
It´s a pity: Elizabeth Taylor died today.
Well, her last wish was to get mumified together with her best friend Michael Jackson to reach eternity.
I painted this because there´s no chance to see this strongly hidden secret act live.
Famous People » Musicians TV & Film Actors Celebrities

white mike

Bekloppte

Män...