stip
Available images
Portrait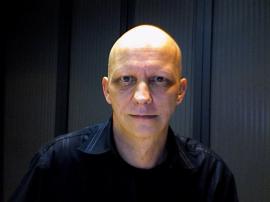 Stef Vanstiphout

Illustrator, cartoonist, comic strips, caricaturist, graphic designer, guitarist, composer, Mac fundamentalist, autodidact.

Born in 1957 in Genk, Belgium
Graduated in Art School, Genk in 1980

If there's one thing I love, it's cartoons that have an amount of drama in them.The best I ever saw was "Monument", an autobiographic cartoon by Mikhail Zlatkovsky (http://www.toonpool.com/artists/zlatkovsky), and it inspired me to make better cartoons.
As my late uncle - a former cartoonist who carries the same name as I - used to say on the day of my birth: "He's born with a pencil". Well, I've been drawing ever since. Maybe, because my uncle was always full of wit, he was referring to my gender, but fact is, I am still drawing ...

The past few years I've been composing and arranging instrumental music, and hope one day to publish a CD. Art and music can have the same dynamics, but my experience is that it's more difficult to get dramatic results in art.

"I don't think humour is the opposite of reality, humour IS reality!"