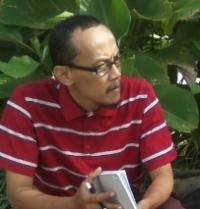 Joen Yunus
"share smile to everyone..."
Malang, Indonesia
member since February 23, 2011
nbcartoonist.blogspot.com
365,683
views
200
comments
12
favored
Professional Info
Name
Joen Yunus aka Yunus Erlangga
Personal Info


JOEN a.k.a. Yunus Erlangga cartoonist/caricature artist based in Malang, East Java, Indonesia. Appointed as official cartoonist for World Toilet Day 2015 and World Water Day 2016, a global water and sanitation campaign founded by UN-Water/UNICEF. Some cartoon awards from China, Mexico, Romania, Germany.
Contacts of Joen Yunus
(34)