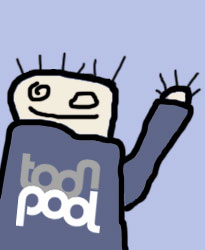 barent
"Pieeeep!"
Leuven, Belgium
member since March 04, 2008
www.barent.be
83,893
views
11
comments
0
favored
barent's gallery
(10)


Professional Info
Name
Bart Maryssael
Date of birth
1976-12-26
Education
Grafics and advertising
Technique
Illustrator
Tools
Mac
Personal Info


Barent is a creation of the night. During daytime he plays by the rules of the advertisingworld. Once the lights go out, things happen. Although he has a restraining order for his own fantasy, he can't help draw things that ... Pieeep.