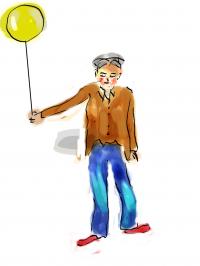 cgill
"The sun also rises even if most of the time it sets. "
Mahone Bay, Nova Scotia, Canada
member since November 21, 2011
www.cgillcartoons.com
93,591
views
6
comments
1
favored
Professional Info
Name
christopher
Date of birth
1936-10-28
Education
Philosphy MA
Technique
watercolour, loose style
Tools
Painter by Corel
Fav Toon
Mr. Slabbers'
Personal Info


I do cartoons in order to comment on life. A sketch cartoon can capture ideas. I participated in Toonpool at the outset, gave it a rest, and am now back.