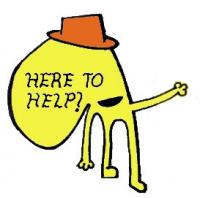 chrisbeckett
"don't sell pyramids if you can't carry the weight"
United Kingdom
member since January 24, 2010
www.cbeckett.co.uk
63,202
views
5
comments
5
favored
Professional Info
Education
education is for whimps
Technique
technique is so 2009
Tools
luck
Influences
marc bell, chris ware, niel gaiman, too many too remember; I don't say this because I am a 'literate sophisticate' but because I have a bad memory
Fav Toon
Mine. I have however not looked at anyone elses, and will promptly change my mind during that action
Personal Info


Having spent too long in the dirty world of 'music business' Chris Beckett decided to pile more pain onto his already bleeding heart and, god help him , persue a career in 'cartooning' and what not. He hasn't got very far, and we fear he will soon be talking of 'lost opportunity' in the near future. We wish him luck.