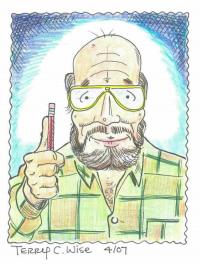 terry
"Political correctness makes me barf and I mourn at the demise of common sense"
Glendale, KY, United States of America
member since April 20, 2008
www.ratland.com
324,712
views
41
comments
4
favored
Professional Info
Name
Terry C. Wise
Date of birth
1900-01-01
Education

Technique

Tools
Fountain pens... Sometimes an eraser. I use Photo Shop if I have to.
Influences
Dick Wright.
Fav Toon

Personal Info