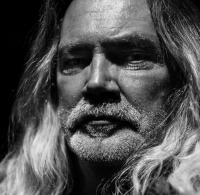 willemrasingart
"Make humour not war!"
Amsterdam, Netherlands
member since February 19, 2008
wrasing1.wix.com/willemra...
2,523,750
views
599
comments
183
favored
Professional Info
Name
Willem Rasing
Date of birth
1954-10-14
Education
Artacademy
Technique
As various as possible
Tools
Paint, pencil, collage and computer
Influences
Ralph Steadman, Rembrandt
Fav Toon
Myself
Personal Info
I studied arts and arthistory on several academies. I'm working as an illustrator/free artist. I'm joining cartoonfestivals allover the world and am an international pricewinner. President FECO-Holland.
Contacts of willemrasingart
(176)