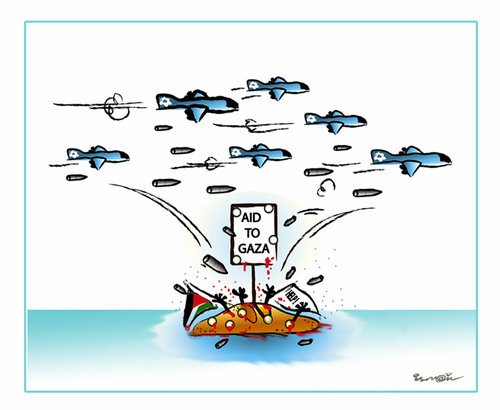 3411
AID TO GAZA !..

By
ismail dogan
on May 31, 2010
Murderous Israeli assault against the fleet en route to Gaza!
Israel Kills 10 members of the flotilla of Gaza a few hours ago ...
At least ten passengers of a flotilla pro-Palestinian carrying humanitarian aid in Gaza were killed Monday, May 31 during an intervention to stop Israeli commandos, the army confirmed.