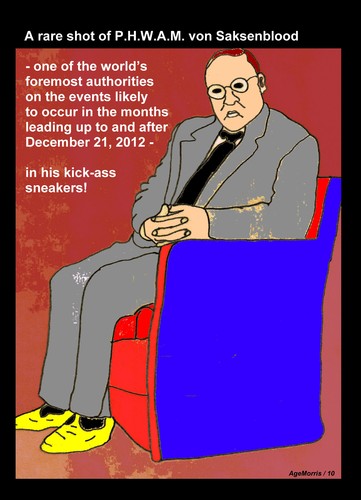 4067
AM - Kick Ass Sneakers!

5
Applause

By
Age Morris
on February 06, 2010
Text: A rare shot of P.H.W.A.M. von Saksenblood - one of the world's foremost authorities on the events likely to occur in the months leading up to and after December 21, 2012 - in his kick-ass sneakers!

!!!!!!!!!!!!!!!!!