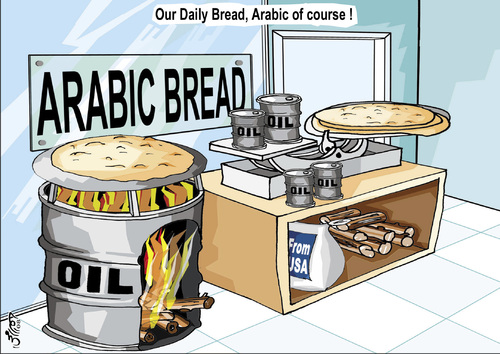 5219
ARABIC BREAD ..of cource!

By
samir alramahi
on April 03, 2010
Arabic bread: A large loaf of thin thickness, Bake on large round baking sheet, Under which the fire.
Wheat is the basic food for the most of Arab peoples especially in Greater Syria (Syria, Jordan, Lebanon and historical Palestine) which was one of the most important areas of wheat production and export. It was called the days of the Romanian Imperial (Rome Barns)! The region nowadays rely on imported wheat, and most is U.S. aids!
breadloafbakingwheatfoodarabsyriaromebarnsusaaidramahicartoon