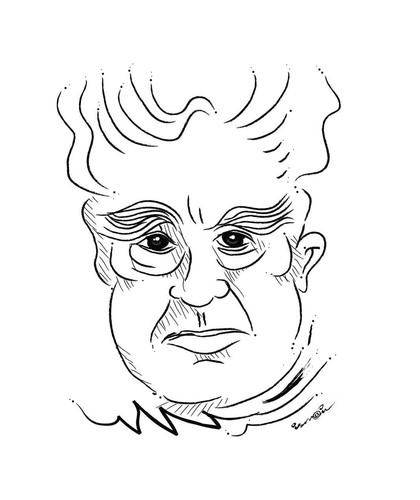 5303
AZIZ NESIN !.

By
ismail dogan
on July 04, 2011
Aziz Nesin (1915 - 1995)
The Turkish writer and humorist Aziz Nesin died July 5 at age 80.
The humor, as national, is the formidable weapon of Aziz Nesin, the author and a favorite comic of the Turks "father of 110 children" (his books) ..
New Nasreddin Hodja, born provocateur, sly, Nesin said shortly before his death that "Gods do not like the Turks"! ..
Boldly, he decided to publish The Satanic Verses Rusdhie without even having read it ..
Author of a hundred books on Turkish society, satirist, militant atheist, he had become a target of Muslim fundamentalists in his country. He had been at the center of the tragic incidents of Sivas, Anatolia, where 37 people were killed July 2, 1993 in a hotel fire ignited by fundamentalists. They were protesting against remarks critical of the Koran he had taken at a symposium in the city. . Similarly, before his death he was preparing a rally against religious fundamentalism, to be held in Istanbul in 1996

Boycott

MIDDLE EAST !..

Eurocanbaz