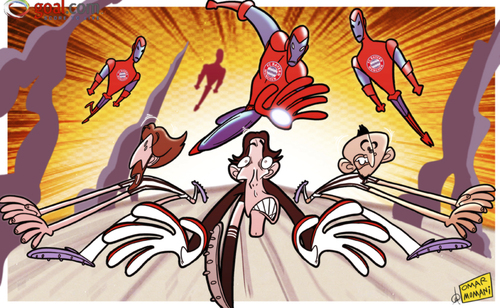 2513
Bayern men show their mettle

2
Applause

By
omomani
on April 04, 2013
Bayern Munich further displayed their Champions League credentials with a 2-0 win over Juventus on Tuesday night.

David Alaba and Thomas Muller were the Bayern superheroes, scoring in the first and 63rd minute as the home fans marvelled over the performance at the Allianz Arena.

With Juventus needing to score three unanswered goals in the return leg to progress, it looks as though the Bayern men are ready to march on into the semi-final.
Sports » Soccer/Football Championships
arturovidalbayernmunichbuffonchampionsleagueironmanjuventuspirlo