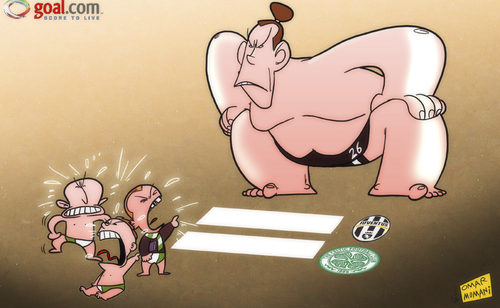 2331
Celtic cry foul over Juventus

2
Applause

By
omomani
on February 13, 2013
Celtic huffed and puffed on Tuesday evening but Neil Lennon's men were eventually punished for failing to take their chances as Juventus escaped with a 3-0 victory in the first leg of their Champions League last-16 tie.

After the defeat, Lennon blasted the performance of referee, Alberto Undiano Mallenco, after replays highlighted Juventus players grappling with Celtic's Gary Hooper in the visitors' penalty box before several corners.

"It's not rugby we're playing, it's soccer," said Lennon.

"They were being fouled, manhandled. Every time one of my players tried to move he was held. He should have given a penalty on at least two occasions.

"I'd like to know what the interpretation of the rules are in Italy or Spain, because it's blatantly different to what they are in Britain from what I've seen tonight.

"They were fouling on every opportunity and he was staring right at it.
Sports » Soccer/Football Championships
celticchampionsleaguegaryhooperjuventusneillennonscottbrownstephanlichtsteinersumo