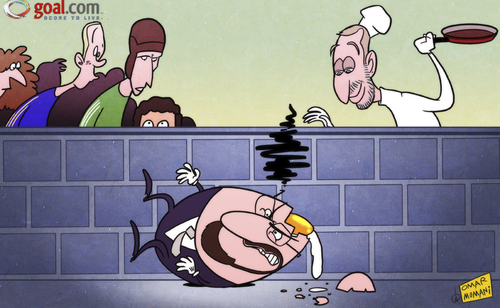 1803
Humpty dumpty Benitez falls off

3
Applause

By
omomani
on March 01, 2013
Chelsea's 'interim' manager Rafa Benitez has finally lost his rag with the club's supporters' continual protests against his reign.

After the 2-0 FA Cup victory over Middlesbrough on Wednesday night, the Spaniard slammed fans for having an "agenda" against him while also hitting out at the board for giving him the temporary tag.

And now it seems, with the 52-year-old confirming he will leave at the end of the season, that the manager has firmly fallen from his post and the Blues' can do nothing to put him back together again...