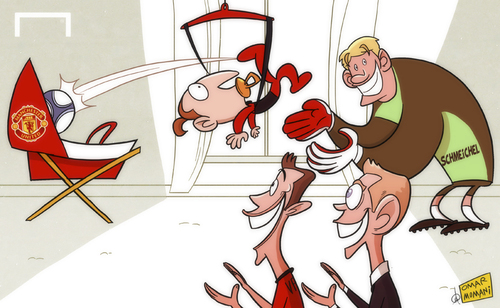 1669
Ibrahimovic a born Manchester U

3
Applause

By
omomani
on August 06, 2013
Manchester United are yet to make a significant signing this summer after missing out on Thiago Alcantara to Bayern Munich, while their pursuit of Cesc Fabregas has stalled.

But one former United star knows who he wants to see playing for the club.

Peter Schmeichel, who played with a number of club legends during his time at Old Trafford, wants Zlatan Ibrahimovic to leave Paris Saint-Germain behind and make the move to the Premier League.

"You've got to ask Zlatan why he hasn't played in England yet, but I'd love to see him at Manchester United," Schmeichel said.

"I don't know who he supports, but he's a born Manchester United player, he would be absolutely brilliant.

"I think our supporters would love him, if he ever made that move, he wouldn't move again. For Zlatan to play the way we love him to play, he has to be Zlatan.