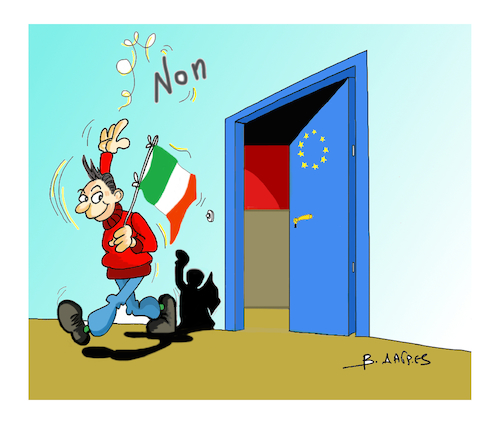 1160
Italian elections

By
vasilis dagres
on March 06, 2018
Italian elections

The elections in Italy have proved the wrong policy of the European Union.
When defending the banks, increasing youth unemployment, poverty, homelessness, and misery for peoples.



Οι εκλογές στην Ιταλία , απέδειξαν την λανθασμένη πολιτική της ευρωπαϊκής ένωσης .
Όταν υπερασπίζεται τις τράπεζες , αυξάνοντας την ανεργία των νέων , την φτώχια , τους αστέγους , και την δυστυχία στους λαούς.
Politics » National/Domestic International Military & Security Historical Politicians Democracy