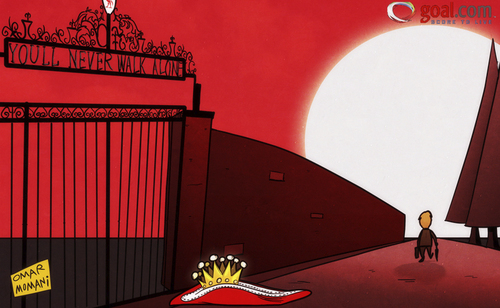 2515
Kenny walks alone

2
Applause

By
omomani
on May 17, 2012
Not even his legendary status at Liverpool could save Kenny Dalglish from the axe on Wednesday as Fenway Sports Group decided that enough was enough.

The Scot paid the price for his side's disastrous Premier League form despite triumph in the League Cup, finishing below rivals Everton for the first time since 2004-05 and winning only six league games at Anfield.
So now 'King Kenny' must leave his crown behind as he sings a slightly different tune to that old Kop favourite...