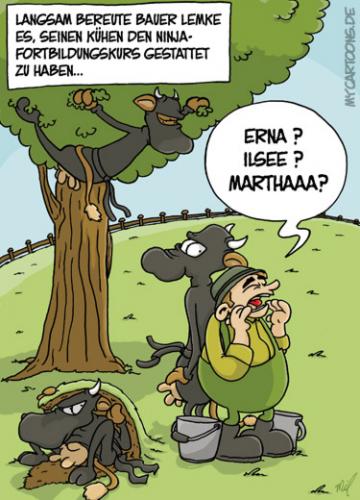 21954
Kuh Ninjas

12
Applause

By
mil
on June 08, 2008
Ich denke, Ninja Kühe dürften der wahre Grund für die Milchknappheit sein - aber auf mich hört ja keiner...
Translations
(2)
add
Spanish By mariposa
'Vacas de Ninja

Comentario:Pienso que las vacas de Ninja son responsables de la escasez lechera- pero nadie me escucha…

Paulatinamente,el campesino Lemke se arrepentió de haberles permitido a participar en un curso de Ninja a sus vacas…
-¿Erna?
¿Ilse?
¿Marthaaa?'
More of mil

The Fan

Schlechter B...

Zum Muttertag