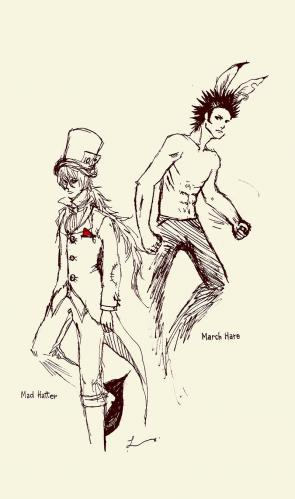 12351
Mad Hatter and March Hare

4
Applause

By
lavi
on March 29, 2008
Mad Hatter & March Hare
Inspired by Alice in Wonderland.

Together they formed a rocker band called the Tea Party. Clearly this is another band which destined to go towards the road of failure. Mad Hatter believes in music but he goes out of tune 99% of the time. He is the vocal and plays guitar in this 2 men band. He is poor and his main food source for his hungry stomach is music.

March Hare is obviously Mad-- he formed a band with the Mad Hatter.

Alexander M...

I can he...

Frame Alice