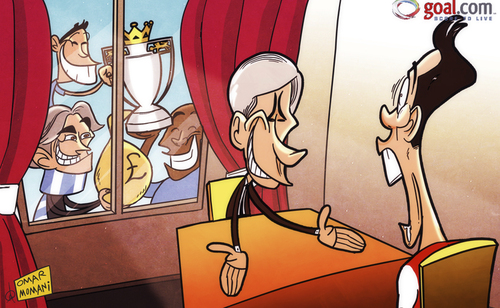 2570
Moneybags Mancini hijacks RVP

1
Applause

By
omomani
on May 17, 2012
With Robin van Persie set to meet Arsene Wenger on Wednesday to discuss his future at Arsenal, Manchester City manager Roberto Mancini will, no doubt, be keeping an ear to the ground for the latest developments.
The Dutch striker hardly filled Gunners fans with confidence by refusing to publicly commit himself to the club on Sunday: "I'll always love Arsenal whatever happens."

Yeah, thanks Robin. Mancini will be licking his lips...and holding up a huge bag of cash.
arsenalclichymanchestercitymancininasripremierleaguevanpersiewenger