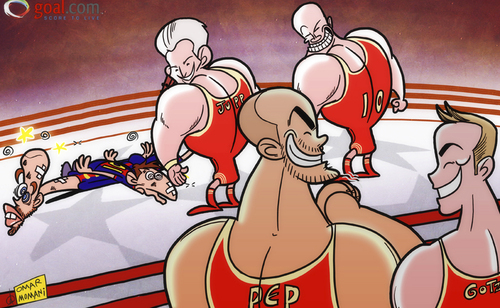 3186
Munich Mania

3
Applause

By
omomani
on April 25, 2013
Bayern Munich showed their muscle in the Champions League on Tuesday night, with the 4-0 hammering of Barcelona putting them on the brink of reaching next month's Wembley final.

Two goals from Thomas Muller and one each for Mario Gomez and Arjen Robben secured a resounding first-leg triumph at the Allianz Arena to send the Munich crowd into absolute rapture.

On course for the treble this season and with Pep Guardiola and Mario Gotze set to jet in to join the Bavarians in 2013-14 - it's a pretty darn good time to be a Bayern fan, that's for sure.
Sports » Soccer/Football Championships
arjenrobbenbarcelonabayernmunichchampionsleaguegotzeguardiolajuppheynckesmessipique