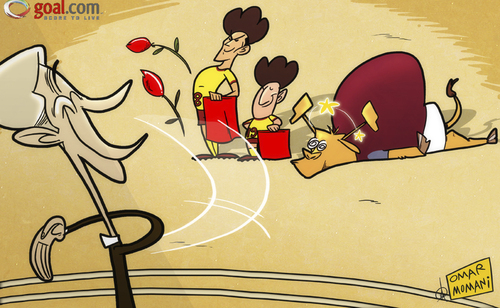 1792
OLE! Arsenals matadors

1
Applause

By
omomani
on October 08, 2012
Arsenal built their solid start to the season with a 3-1 victory over West Ham on Saturday at Upton Park as Olivier Giroud, Theo Walcott and Santi Cazorla overturned Mohamed Diame's first-half opener.

The defeat was the Hammers' first of the season in the Premier League at home, while Arsene Wenger's side remain seven points behind Chelsea, who sit at the top of the table.

Instrumental in Arsenal's win were the Spanish midfield duo of Mikel Arteta and Cazorla, who were able to topple the industrious trio of Kevin Nolan, Mark Noble and Diame.
Sports » Soccer/Football Championships
arsenalmatadormikelartetapremierleaguesanticazorlaspainwengerwestham