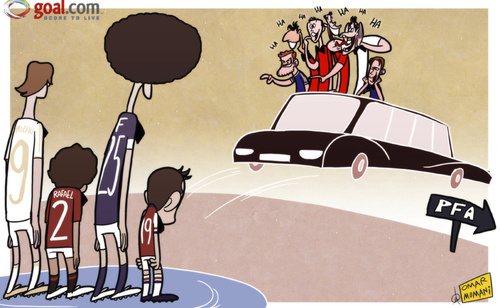 1901
Player of the Year nominations

5
Applause

By
omomani
on April 23, 2013
The PFA Player of the Year award nominees were announced on Friday with Premier League stars finding out who is in the running for the honour.

Tottenham forward Gareth Bale heads the list which includes Michael Carrick, Eden Hazard, Juan Mata, Luis Suarez and Robin van Persie.

The winner is due to be announced on April 28, but in the meantime there are reasons to celebrate for the nominated six, although do spare a thought for those who missed out this time.
garethbalehazardjuanmatamarouanefellainimichaelcarrickmichupfaawardrafaelsanticazorlasuarezvanpersie