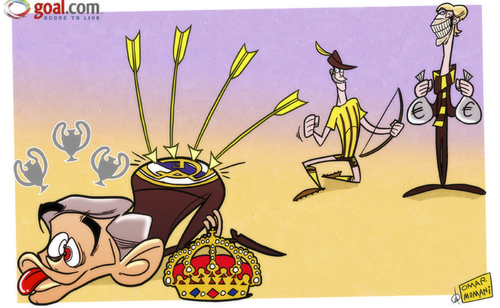 2832
Robin Hood Lewandowski

3
Applause

By
omomani
on April 26, 2013
Robbing from the rich to give to the poor. That's what Jurgen Klopp said his side were doing after their thrilling 4-1 demolition of Real Madrid in the first leg of the Champions League semi-final.

It has been a trying couple of days for Klopp after the news broke of Mario Gotze's impending move to fierce rivals Bayern Munich, but in Robert Lewandowski, the Borussia manager truly has an astonishing marksman.

The Polish striker took down Jose Mourinho and his side with ruthless finishing as he bagged all four goals for the hosts in front of a rapturous Dortmund crowd.
Sports » Soccer/Football Championships
championsleaguedortmundjurgenkloppmourinhorealmadridrobertlewandowskirobinhood