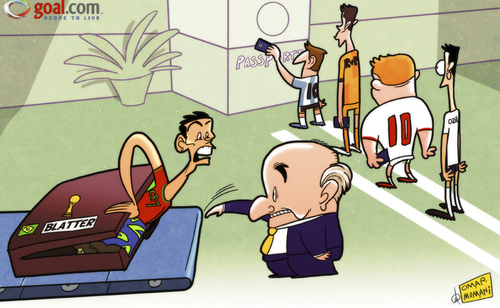 1705
Ronaldo might need helping hand

2
Applause

By
omomani
on March 24, 2013
If Cristiano Ronaldo is not worried, he probably should be. Portugal are labouring in qualification for another major tournament - this time, Brazil 2014.

Friday's 3-3 draw away with Israel has left Paulo Bento's men third in Group F, four points behind Fabio Capello's Russia, who also have a game in hand.

If they win, the gap will extend to seven, in all likelihood condemning Portugal to a life-and-death scrap with Israel for second place and passage into a nail-biting qualifying playoff.

There also remains the distinct possibility that Ronaldo, widely regarded as one of the greatest players of his or any generation, will not even make it to the World Cup next year.

Missing out could potentially deal a fatal blow to the Real Madrid superstar's hopes of adding a World Cup winner's medal to his heaving collection, and hand Lionel Messi a decisive advantage in their epic rivalry.

With this in mind, he needs all the help he can get.
Sports » Soccer/Football Championships
argentinablattercristianoronaldoenglandgermanymessinetherlandsozilportugalrooneyvanpersieworldcupqualifications