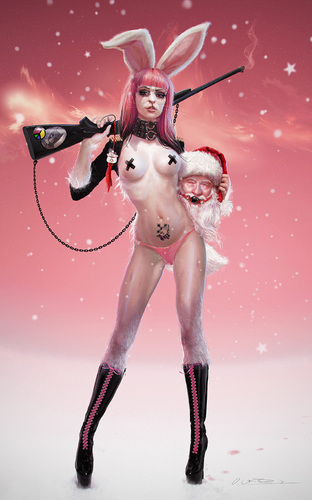 2979
Santa VS. The Easter Bunny

2
Applause

By
fantasio
on December 19, 2013
A very recent piece I did for my seasonal greetings card mailing.

Wishing you a merry x-mas and a happy new year!

I know it is a little bit macabre, but blame Michael Kutsche for the inspiration.
Media & Culture » Society Lifestyle Horror & Sci-Fi
Dragonette

Thom Yorke ra...

House M.D.