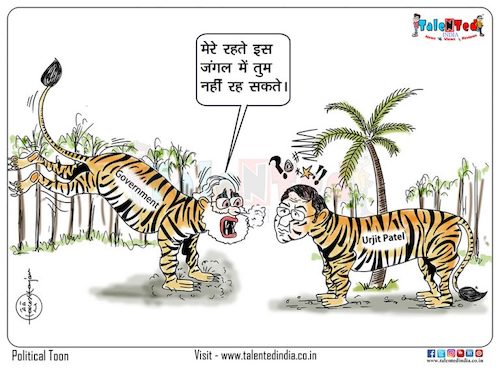 468
The loss of the forest.

0
Applause

By
Talented India
on November 01, 2018
There is news of coming face-to-face with the RBI and the central government after the scandal in the CBI. It is being told that a senior RBI official, Viral Acharya, has accused the government of interfering in the bank's functioning and warned that if it is not stopped it can have adverse consequences. Cartoonist's view on this issue........