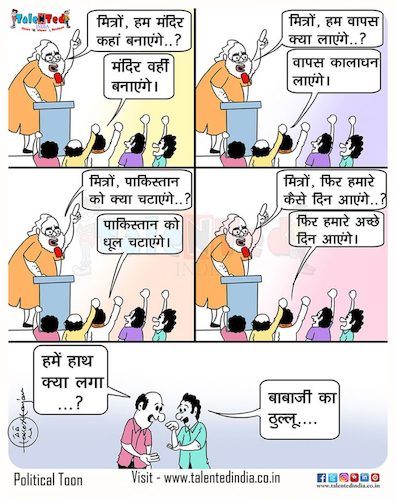 986
Things are small to work on?

1
Applause

By
Talented India
on November 09, 2018
Prior to the Lok Sabha elections held in 2014, Narendra Modi had shown the public to bring back black money stashed abroad, reducing inflation, dusting Pakistan, making Ram temple in Ayodhya, but could not fulfill any promise. Cartoonist's view on this issue.....