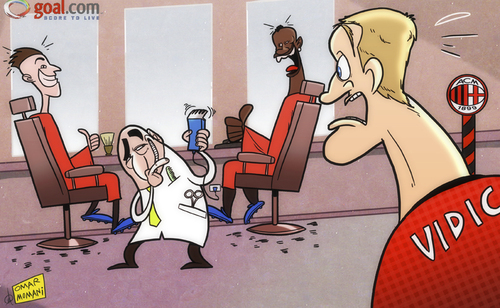 2622
Vidic The next of the AC Milan

1
Applause

By
omomani
on March 27, 2013
Nemanja Vidic could be the latest Premier League star to switch to Serie A, with Goal.com exclusively revealing that AC Milan are preparing a bid for the Manchester United centre-back in the summer.

The Serbian has endured an injury-ravaged past two seasons at Old Trafford, and the Red Devils are prepared to entertain bids in the region of £10m for the 31-year-old.

A switch to San Siro would see Vidic link up with former Manchester City foe Mario Balotelli, although the defender may not be as keen to mimmick the mohican style hair of the Italian and his strike partner Stephane El Shaarawy...
acmilanbalotellibarbergallianimanchesterunitednemanjavidicstephanelshaarawythe