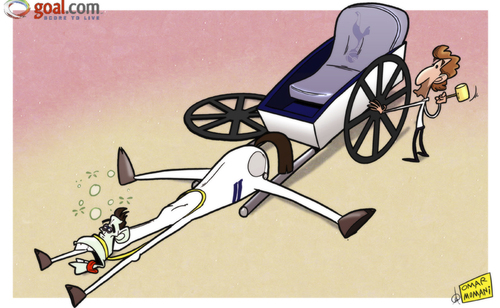 1580
Villas-Boas at a loss

3
Applause

By
omomani
on March 19, 2013
It couldn't happen again, could it? Tottenham's bid for a Champions League place is threatening to unravel for a second successive season after the club slipped to a 1-0 defeat against Fulham on Sunday.

Alarm bells may be starting to ring for Tottenham fans who, under Harry Redknapp last year, saw their side secure just six points from a possible 27 between February 25 and April 21 and squander their hopes of sealing qualification for the Champions League.

It is now back-to-back losses for Andre Villas-Boas, a record which the 35-year-old has not experienced since November, and with Arsenal, Chelsea and Everton all winning over the weekend, Spurs need to pick up their form in order to avoid a repeat of last season.
Sports » Soccer/Football Championships