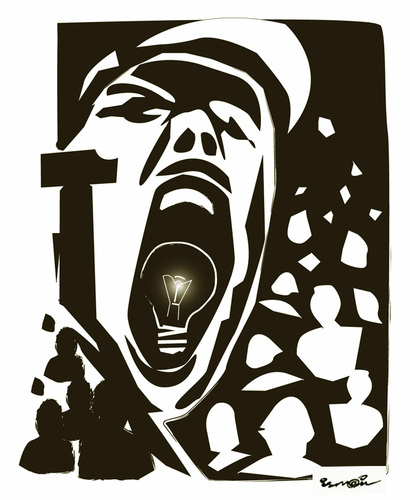 3187
WORKER !..

By
ismail dogan
on February 03, 2010
workers TEKEL on strike
protest marches, hunger strikes. For over a month now that Tekel workers struggling to save their jobs. After selling in 2008 tobacco production in British American Tobacco, the AKP's Islamist government of Conservative Prime Minister Erdogan for 2010 foresees the closure of all shops Tekel Left 12 000 workers are at risk either losing their jobs or end up with a contract halftime. But a proposed program of eleven months of temporary unemployment with a serious loss of wages and social rights was overwhelmingly rejected by workers

Cyber attack ...

City !...

IRAN