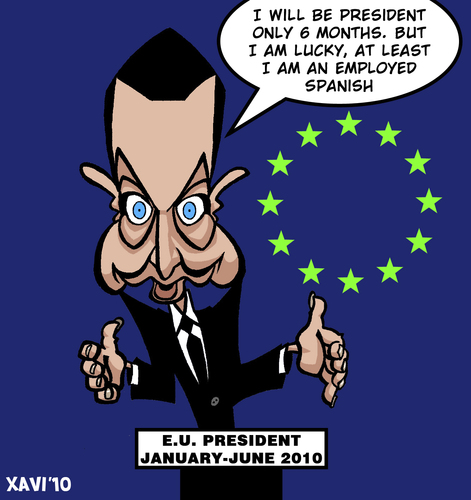 6586
Zapatero works

By
Xavi Caricatura
on January 16, 2010
Zapatero becomes President of European Union next 6 months.
He is a Spanish with job, something rare these times.
Spain has now 4.000.000 people officially unemployed, 20% of people who can get a job. It is very difficult to find a job, for every offer there are hundreds or thousands of job-hunters trying to get it.
Zapatero is the Prime Minister of Spain.
Translations
(2)
add
other By Xavi Caricatura
'Català:
Només seré president 6 mesos,
però tinc sort, almenys seré un espanyol amb feina'