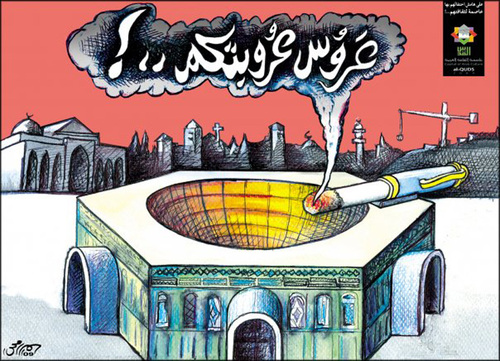 4401
bride of Arabism !

7
Applause

By
samir alramahi
on December 24, 2009
With the end of the year 2009 ending the activities of Arabs celebration, Named:Jerusalem as capital of Arab culture.
Israeli occupation authorities did not allow the establishment of any of these events in the occupied holly city even artificial ones such as theater, folklore dance and fashion, etc. .. ..!
The famous Iraqi folk poet (Muzaffar alnawwab) has ridiculed the weakness of the Arabs in his famous poem (Jerusalem is the bride of your Arabism!)so many years ago..!!
palestinepeaceisraelramahiarabjerusalemcultuecelebrationeventspolitics