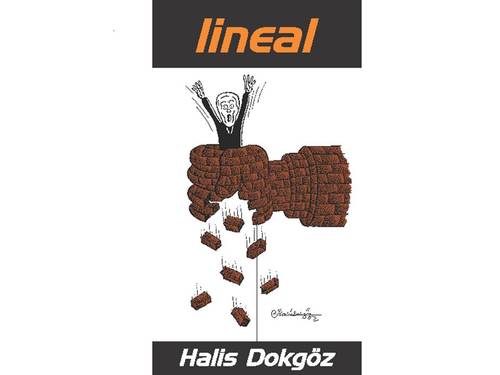 3690
lineal halis dokgoz cartoon book

1
Applause

By
halisdokgoz
on April 08, 2010
Lineal cartoon book was published. Turkish Medical Association can be obtained from books.
He was born in 1967 in Çorum (Turkey). He graduated from the Medical Faculty of 19 May University in 1989, and graduated from the Forensic Medicine Department of İstanbul Medical Faculty of Istanbul University in 1999. Currently, he is a full-time staff at the Department of Forensic Medicine, at Medical Faculty of Mersin University where he also works as a lecturer.
He has been drawing cartoon since 1985. His first cartoon was published in the "Kılçık" magazine in 1985. His consecutive works were published in the Gırgır, Limon, Çarşaf, Gümgüm, Akrep (Cypro), Hallo (Germany) magazines, and Cumhuriyet, Bulvar, Bizim Gazete, Milliyet, Birgün and Sabah newspapers. The artist continued drawing cartoons for Kılçık, Tıp Dünyası, Sendrom, Hiç, Fesat, Homur and Hekim Forumu magazines. He has entered a number of national and international competitions and was aworded twelve prizes. He has participated in many joint and group cartoon exhibitions. He had his first personal exhibition in 1991 at the Second Medical Fair in Ankara. In 1989 his first book "Where the sun doesn't enter" was published. He draws medical illustrations besides his cartoons. He is married and a father of twin boys. His works are published at http://medicalart.tripod.com.