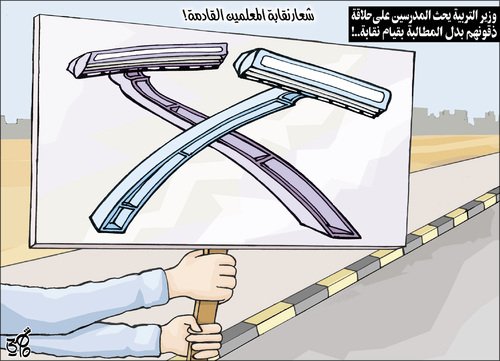 5143
teachers union logo

By
samir alramahi
on March 19, 2010
With the end of World War II, Hashemite Kingdom of Jordan state was founded with the efforts of the learner's citizens; especially teachers who own a high moral, material, and social level. Teachers union was unconstitutional closed in 1957.
Currently teacher's conditions have been deteriorated, that they formed a committee to restructuring of their union.
Minister of Education asked teachers
to take care of their good-looking, dress elegant, and shave beards Instead of claiming a union!
Translations
(1)
add
English By samir alramahi
'new teachers union logo
Minister of Education asked teachers
to take care of their good-looking, dress elegant, and shave beards Instead of claiming a union!'