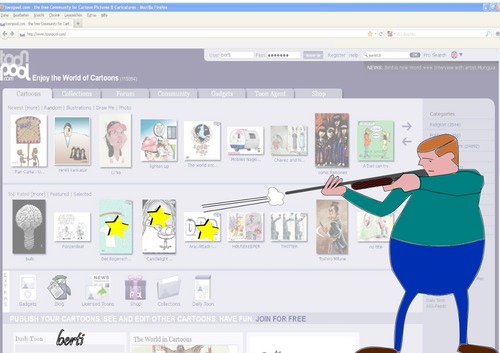 3556
zum Abschuss freigegeben

By
berti
on July 06, 2011
dedicated to the one star rater who has no guts to comment his motivation.
ich weiss, nicht mehr ganz neu. ich will auch nicht den beleidigten spielen. hier einfach mal zur schau stellen. vielleicht bekomme ich den einser-kandidaten mal zu einem kommentar, oder traut der sich nicht ?
Love » Misunderstandings Pain & Separation Narcism Friendship Chance & Joy

My Butterbeast

No Heaven

Mach mir den ...