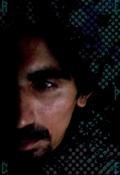 Recep ÖZCAN
"Recep ÖZCAN"
Bursa, Turkey
member since January 02, 2013
recepozcancartoons.tr.gg/
87,627
views
16
comments
20
favored
Professional Info
Name
Recep ÖZCAN
Date of birth
1981-06-30
Education
Master of Solid State Physics and Master of Physics Education and also 6 years Painting, Design and Art Educations
Technique
Water Colour - Oil - İnk - Marbling- Tezhip - Çini - Minyatür
Tools
All kinds of painting tools
Fav Toon
Asterix
Personal Info


My short biography is not long enough to write something. But i did something and i love drawing cartoon. i hope i will be able to draw something during all my following years, as long as possibble...