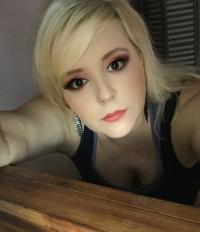 frostyhut
Tacoma, WA, United States of America
member since July 24, 2009
www.frostyqueendesign.com
736,936
views
1,080
comments
100
favored
Professional Info
Name
Kim (Maxine)
Date of birth
0000-06-16
Education
I studied music and theater in college. I would like to take an art class someday!
Tools
Photoshop
Influences
Boody Rogers, Graham Ingels, Leonard Starr, Bud Handelsman, Max Beerbohm, Martin Rowson, Basil Wolverton, Ronald Searle, my toonpool friends
Fav Toon
too many!
Personal Info
My Toonpool collections are - Art of Composition, Kings and Queens, Painting Parodies, Retro, Romans, Therapy, and Vikings! My work has appeared in Classical Guitar Magazine and the Hamburger Abendblatt.
Contacts of frostyhut
(197)