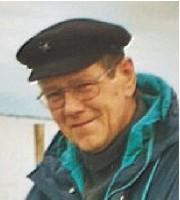 JotKa
""Es gibt zwei Klassen von Menschen: die Gerechten und die Ungerechten. Die Einteilung wird von den Gerechten vorgenommen ..." Oscar Wilde"
Ostfriesland, Germany
member since October 04, 2012
1,721,022
views
6,390
comments
20
favored
Professional Info
Name
Jens Kricke
Date of birth
1949-09-07
Education
Autodidakt / Fernstudium Werbe- und Gebrauchsgrafik
Tools
Fineliner und Photoshop
Influences
Hansrudi Wäscher, Manfred Schmidt, Hergé
Personal Info


Geboren und Aufgewachsen in Niedersachsen. Nach einer kaufmännischen Ausbildung und vier Jahren Dienst in der Luftwaffe, Berufswechsel in den operativen Bereich der Zivilluftfahrt mit Standort Frankfurt/Main. Seit 2010 im Ruhestand. Born and raised in Northern Germany . After training and four years of service in the Air Force, career changes in the operational area of civil aviation based in Frankfurt / Main. Retired in 2010 .
Portfolios
Contacts of JotKa
(40)