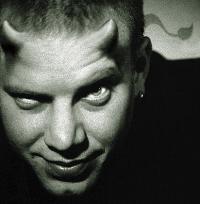 Werkmann
"try and error"
Frankfurt am Main, Germany
member since May 21, 2009
27,257
views
2
comments
1
favored
Professional Info
Name
Bertold Werkmann
Date of birth
1969-07-08
Education
Studium Kommunikationsdesign
Technique
Wie man deutlich sehen kann, keiner.
Tools
Alles was der Rechner hergibt.
Personal Info


Gerade habe ich etwas zusätzliche Zeit, die nutze ich um nach ca. 25 Jahren mal wieder zu zeichnen. Ich habe mir ein Zeichentablet (Wacom) zugelegt und probiere mich erstmalig an Cartoons. Natürlich habe ich noch keinerlei Stil. Ich kann ja noch nicht mal mehr einen geraden Strich zeichnen. Ich muß kritzeln, wie peinlich. Das soll sich natürlich ändern durch Übung. Umso mehr freut es mich natürlich wie positiv meine Bemühungen hier aufgenommen werden. Vielen Dank.