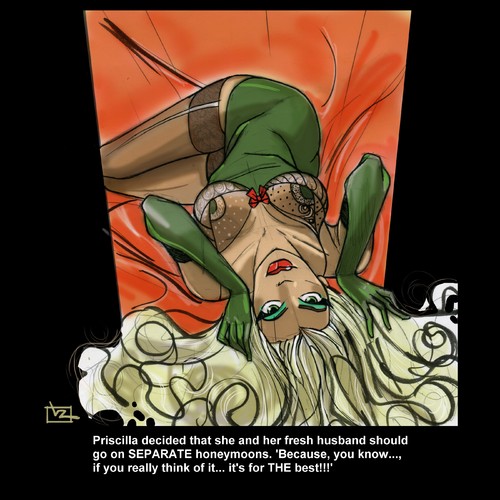 4193
BB - Separate Honeymoons

By
Age Morris
on July 21, 2011
Text: Priscilla decided that she and her fresh husband should go on SEPARATE honeymoons. 'Because, you know..., if you really think of it... it's for THE best!!!'

Victor and I (and a bunch of other artists!) are working very hard on our third cartoon book: Blonde Confessions (in Dutch: 'Blonde Bekentenissen' - ISBN 978-90-77210-06-2). It will be presented on the 'Stripfestival Breda' in September 2011!

This is the special poster Victor made for our limited edition. And, well, I just had to make a text for it :-)

PS: 'Blonde Confessions' is a sub-series of our webcartoon project 'About Love and Life'.

???????????????????
blondeconfessionsagemorrisvictorzilverbergatomstyleaboutloveandlifeblondebabehotboobshusbandfreshhoneymoonseparatethinkbestgirltalk