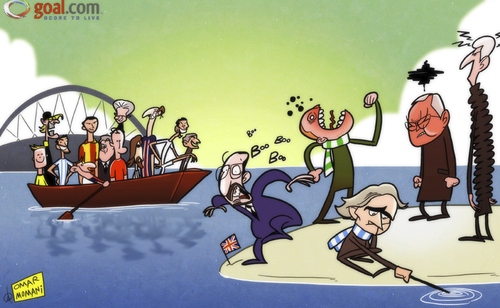 3086
EPL stars miss the boat

2
Applause

By
omomani
on March 15, 2013
Following the exits of Manchester United and Arsenal at the last-16 stage, the Champions League will be without an English club in the quarter-finals for the first time since 1996.

Chelsea and Manchester City both failed to navigate past the group stage, while Sir Alex Ferguson's men were dumped out of the competition in controversial circumstances by Real Madrid, and Arsenal failed to overturn their first-leg deficit against Bayern Munich in Germany on Wednesday evening.

Will the Premier League be able to bounce back next season?
Sports » Soccer/Football Championships
aaronlennonarsenalchampionsleaguechelseafergusonmanchestercityunitedmancinirafaelbenitezwenger