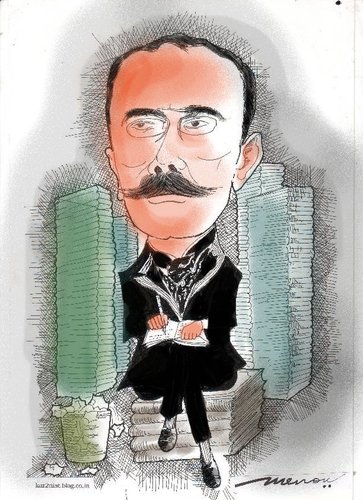 3980
Ion Caragiale

By
kar2nist
on June 17, 2011
Ion Luca Caragiale was a Wallachian-born Romanian playwright, short story writer, poet, theater manager, political commentator and journalist who is considered as one of the greatest playwrights in Romanian language and literature, as well as one of its most important writers and a leading representative of local humor.

Ion Luca Caragiale war ein walachischen-geboren rumänischen Dramatiker, Verfasser von Kurzgeschichten, Dichter, Theaterdirektor, politischer Kommentator und Journalist, der als einer der größten Dramatiker in rumänischer Sprache und Literatur betrachtet wird, sowie eines seiner bedeutendsten Schriftsteller und ein führende Vertreter der lokalen Humor.

Ion Luca Caragiale era un Valacchia nato drammaturgo rumeno, scrittore di racconti, poeta, impresario teatrale, commentatore politico e giornalista che è considerato come uno dei più grandi drammaturghi di lingua rumena e la letteratura, così come uno dei suoi scrittori più importanti e una esponente di punta di umorismo locale.

Ion Luca Caragiale a fost un muntean-născut român dramaturg, nuvelist, poet, manager de teatru, comentator politic si jurnalist, care este considerat ca fiind unul dintre cei mai mari dramaturgi în limba şi literatura română, precum şi unul dintre scriitorii sale cele mai importante şi un reprezentant de varf al umorului locale.


Ion Luca Caragiale bir Eflak doğumlu Romen oyun yazarı, kısa öykü yazarı, şair, tiyatro yöneticisi, Romen dili ve edebiyatı en büyük yazarlardan biri olarak kabul edilir siyasi yorumcu ve gazeteci yanı sıra en önemli yazarlarından birisi ve bir oldu yerel mizah önde gelen temsilcisi.