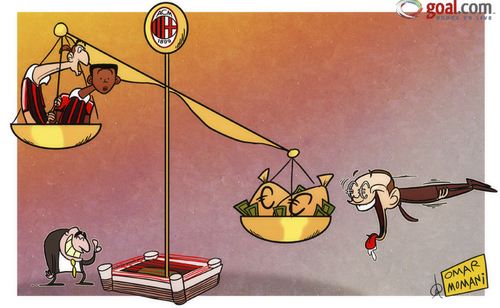 2735
Money talks as Zlatan n Thiago

1
Applause

By
omomani
on July 15, 2012
The news that AC Milan have accepted a €60 million (£47m) offer from Paris Saint-Germain for star duo Zlatan Ibrahimovic and Thiago Silva sent eyebrows skyward this week.
Yet the Serie A giants' well-documented financial problems means that offloading the pair can save the club a sizeable chunk of money in salaries as well as wiping off a significant slice of the club's mounting debt.

With PSG now backed by big-spending Qatari owners, money appears to be no object for the Ligue 1 side, and simply irresistible for AC Milan.