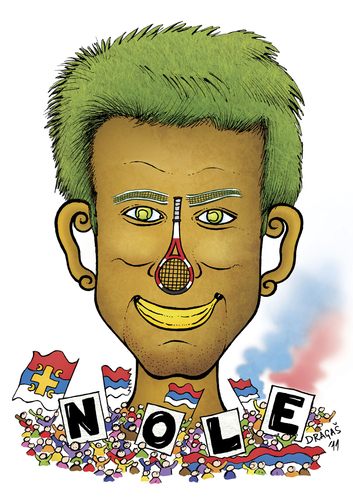 7222
Novak Djokovic

By
dragas
on August 10, 2011
Novak Djokovic (Serbian: Новак Ђоковић, Novak Đoković (born 22 May 1987) is a Serbian professional tennis player who is as of July 4, 2011, ranked the World No. 1 by the Association of Tennis Professionals (ATP). He has won three Grand Slam singles titles, the 2008 and 2011 Australian Open championships and the 2011 Wimbledon Championships, becoming the first player representing Serbia to win a Grand Slam singles title and the youngest player in the open era to have reached the semi-finals of all four Grand Slam events, separately and consecutively.
Sports » Ball Sports Fun Sports Other Sports Championships Olympia
sportgrasscupbananaballdjokovicnovakserbiapancevodragastennis

Charge to th...

self-portrait

Bey