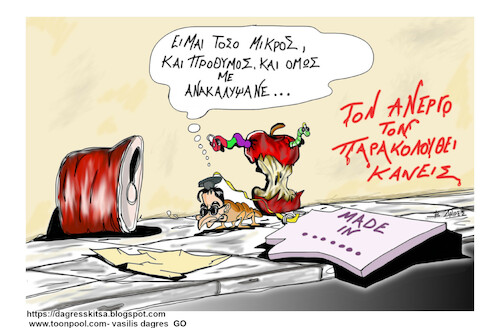 Phone tracking
#410648 / viewed 451 times

By
vasilis dagres
on August 10, 2022

1
Applause
The Prime Minister as a bug :I am so small and eager and yet I have been discovered.

The alleged prime minister of Greece and head of the country's secret service , said he did not know that the secret services had tapped the mobile phone of the MEP and now leader of an opposition political party.
Of course, all of them in the political system are willing and subservient to the European and American establishment, all of them contributing to the impoverishment of the Greek people, so watching each other is a common phenomenon.
The unemployed and impoverished citizen is not being watched.
Politics » National/Domestic International Other Politicians Parties Democracy