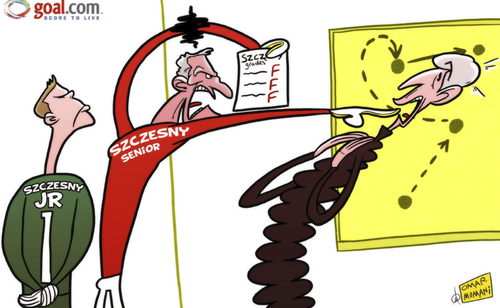 Szczesny senior fumes at Wenger
#196159 / viewed 2263 times
Wojciech Szczesny has found himself out of the Arsenal reckoning in recent weeks, with Arsene Wenger citing his mental state as the key factor.

But the keeper's father, who himself represented Poland during his playing career, has laid the blame squarely at the Frenchman's door.

The younger Pole, according to Szczesny senior, was made to play through a series of injuries by his manager and is now suffering the consequences.

Whatever the reasons, Maciej is certain that it is the master, not the pupil, who is at fault.