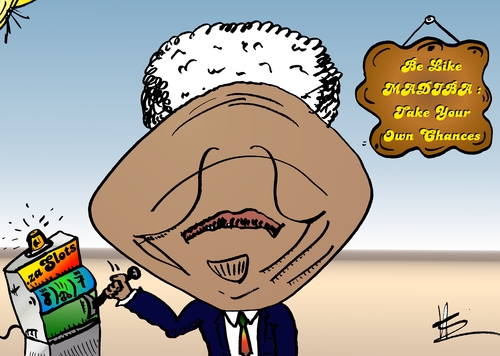 2093
Would Madiba Snapchat or Tweet?

By
aceart
on December 30, 2013
Snapchat and Twitter are great for sharing photos and other things, and that even includes game scores and other achievements from games such as online blackjack. Before computers came around, almost all games involved more than one person, except for solitaire, of course. But every other game involved interacting with human beings. That's why online gaming has become hugely popular when social sharing became involved. More and more people are playing online games and it's mostly due to social sharing and social media. Before that came around, computer games were mostly solitary things, but that has all changed. More and more people are getting involved with their friends and family and enjoying themselves like they did in the olden days.
Famous People » Politicians Celebrities
madibaslotspokiesonlinesnapchattwittercaricaturewebcomiccartoonalljackpots