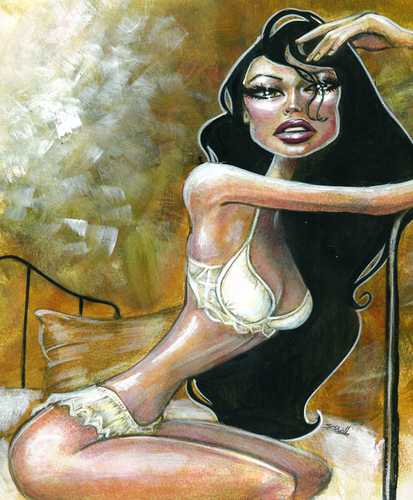 5834
new beginning

By
michaelscholl
on July 08, 2011
acrylic with a little colored pencil on paper

Came across a sketch in my sketchbook and I thought I'd try to paint on top of it. Acrylic on paper isn't fun or easy, but I can live with how came out.
Most of the sketches stay unfinished in my sketchbooks. Perhaps I need to take another look.
Love » Relationship Pain & Separation

hsien-ku

jenn

Bear vs Octopus